Reshape – a handmade ceramic goods collection developed by studio gutedort with the handicraft village Iraq el amir / Jordan comissioned by mint.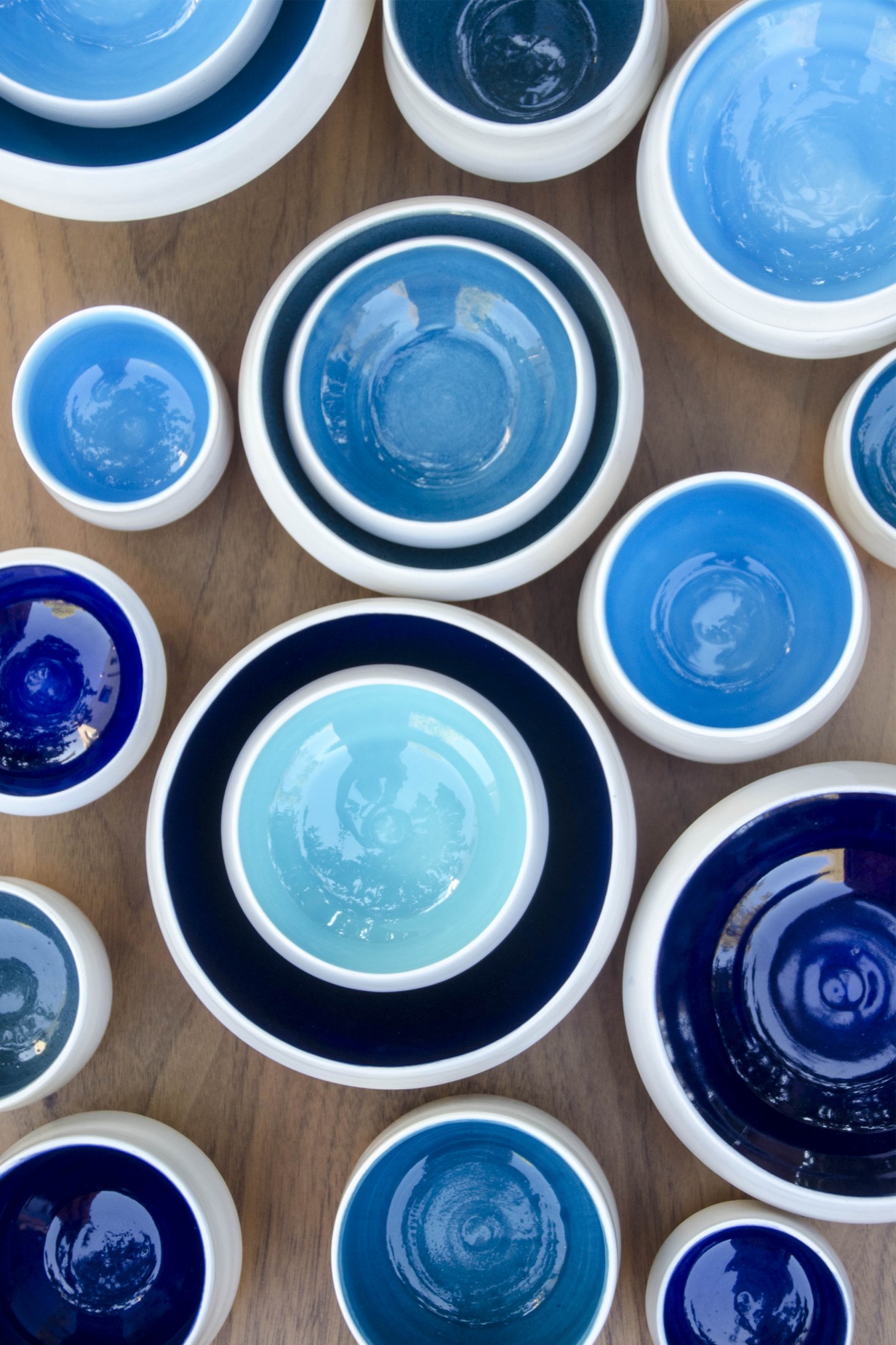 Tableware, cups, bowls, lanterns and other products are produced at the ceramic workshop in Iraq el amir. During a one month stay studio gutedort developed two differnet series of ceramics based on reshaping manufacturing process and existing traditional designs.
Products of free form are moulded by hand in a intuitive manner like the women of the village handle the dough in the kitchen. The bowls are formed with the thumb in the palm of the hands and also the spoons are shaped by hand. These unique tableware is also painted by hand with small scale patterns in different shades of blue.
At the workshop the women have only one working potters wheel therefore its more efficient to work on different manufacturing techniques at the same time.
Manufacturing on the potters wheel is suitable for a larger production. Therefore gutedort looked through the existing collection of Iraq el amir ceramics and started to reshape existing designs to make sure they can realise the products on the wheel. The round design of the traditional bowls was replaced by clear lines and edges to define the shape. The series of bowls and cups is fitting in each case on top of each other like a pyramid.
In this way you get a set of different sizes to arrange the manifold Jordanian dishes on the table. One colour variation is made from black clay that fits well to the bright colours of local fruits and vegetables like pomegranate.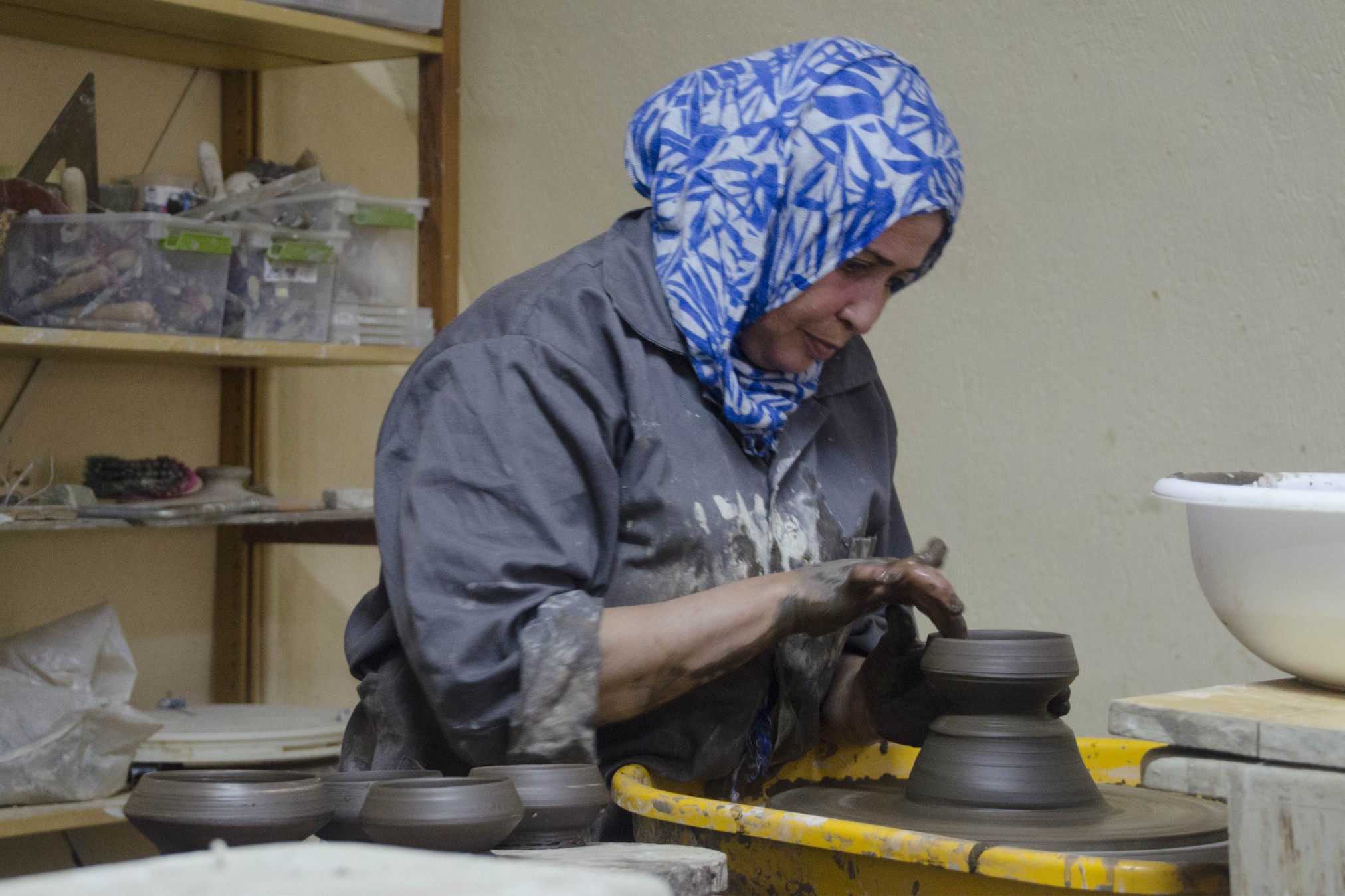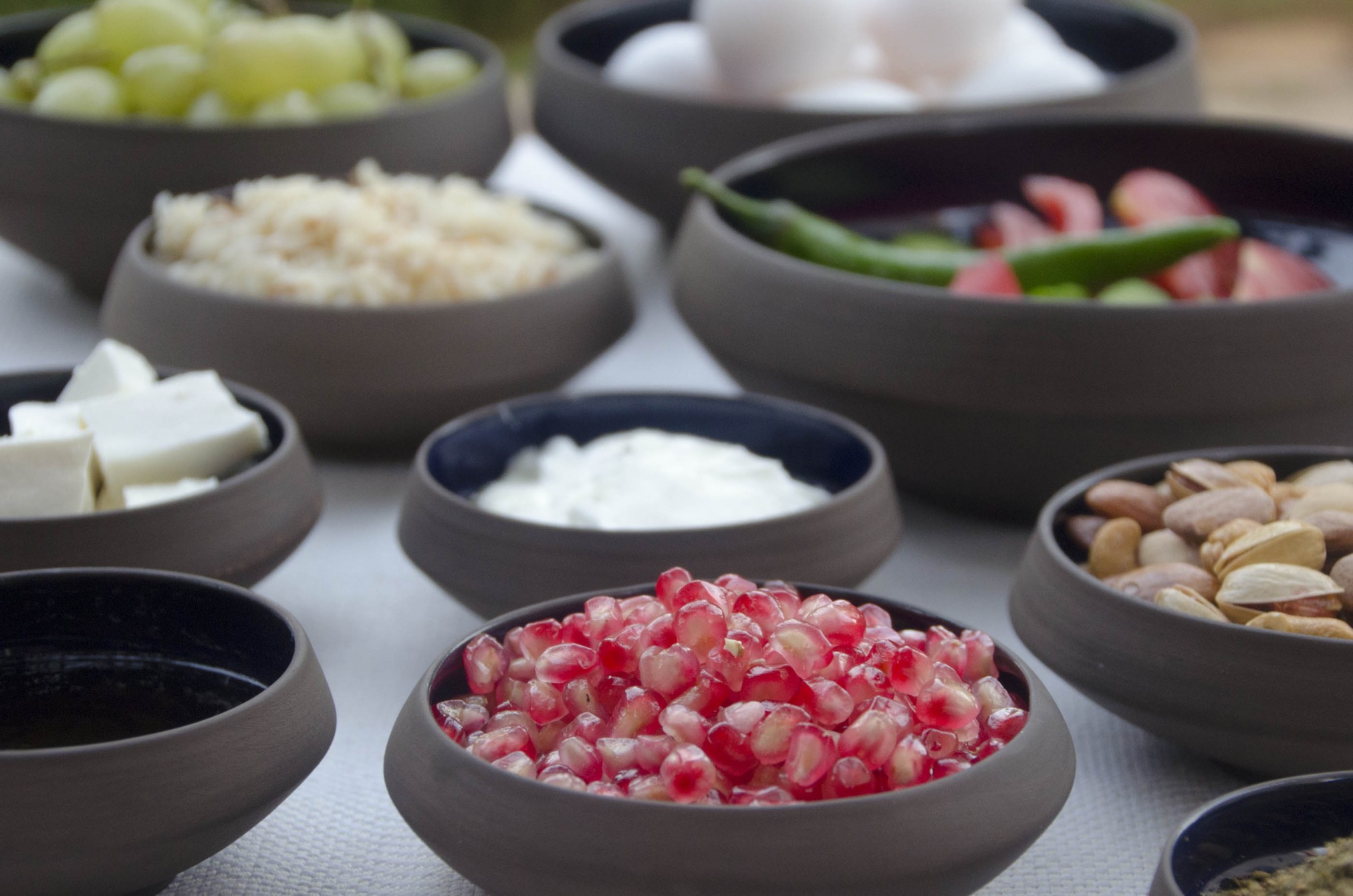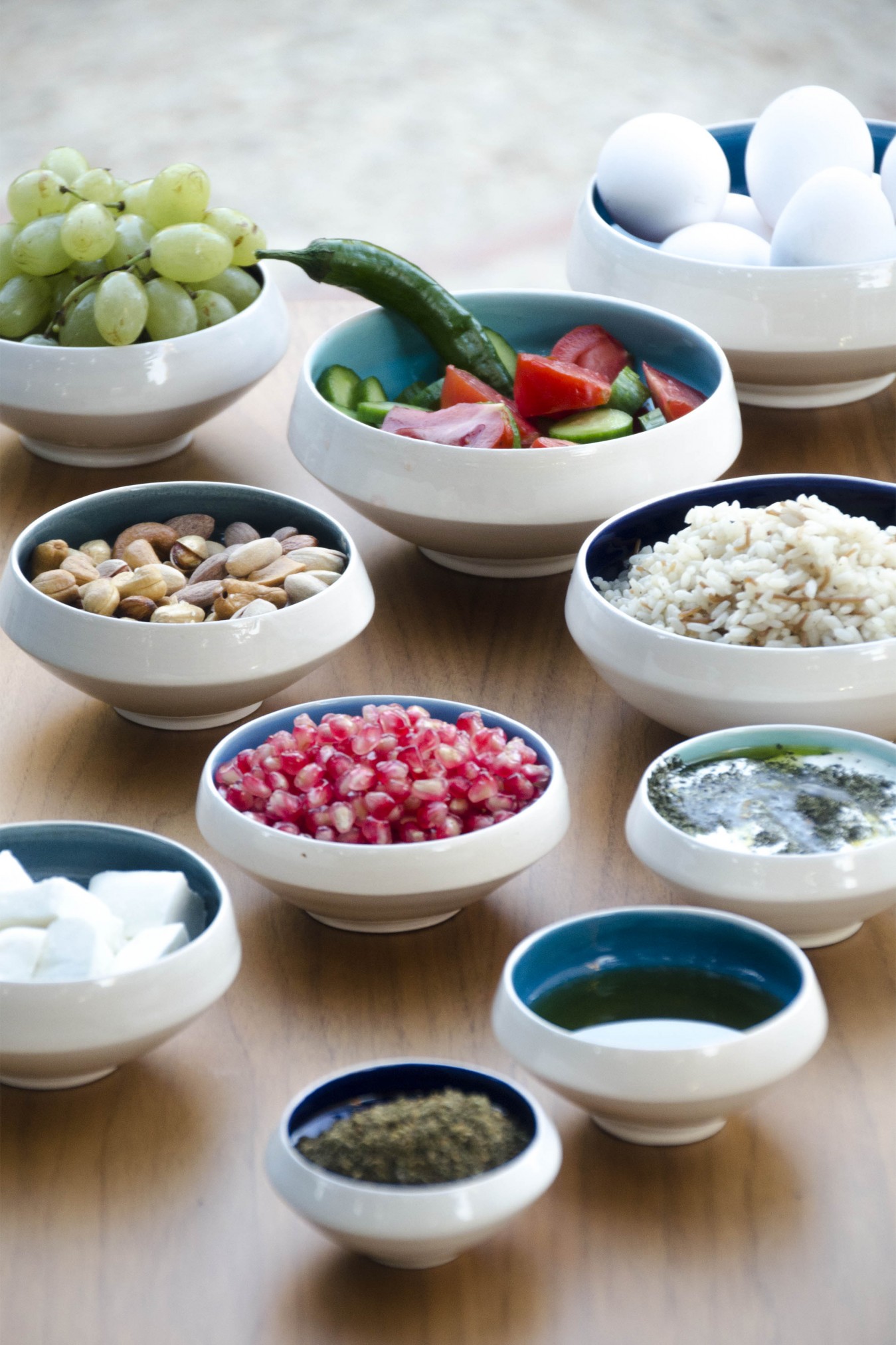 photocredits: studio gutedort