sensory paper bowls – a handmade paper bowl collection developed by studio gutedort with the women of the handicraft village Iraq el amir/ Jordan comissioned by Lina Kanafani, owner of mint-shop in London.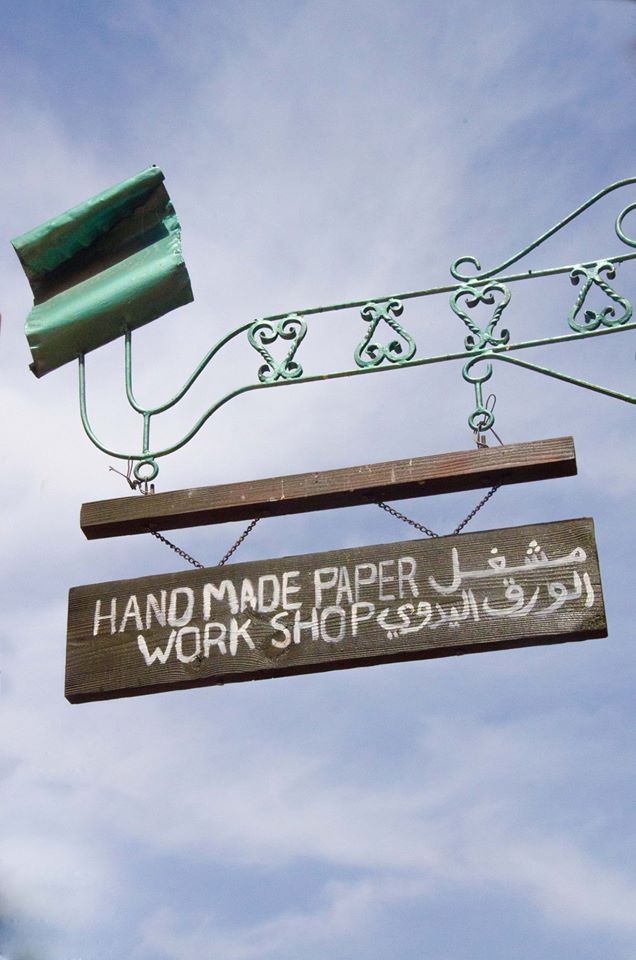 In May 2015, Jennifer Hier and Eva Schlechte were invited by Mint to give a workshop for the Iraq el Amir women's cooperative association in Jordan. The goal of the workshop was to develop design impulses for the goods produced by the women in their workshops. Therefor, gutedort created a workshop concept based on their project Krautfarben, which is about the natural colours of the red cabbage and different qualities of paper made out of it. As with the red cabbage, they focused on products from natural, local materials which can be found in the surroundings or be bought low priced at the marketplace. Beside a strong claim on quality and design, the consumption of water used for the production needed to be taken into consideration, as water is scarce in the summer month in Jordan.
Based on the skills and the potential of the women and the location, traditional techniques of paper craft were used and reshaped to create a new product.
To overview the local possibilities, to get a feeling for the mentality, to better understand their way of paper crafting and of course to get to know the women themselves, Jennifer and Eva experienced their daily routine. For the first days they joined in the women's paper manufacture, making paper out of recycled paper and plants like halfa, okra and banana leave.
To show them new opportunities they searched the surroundings and collected leaves, flowers and grass and bought spices from the marketplace to give the handmade paper new hues and different structures. The implication of new plants in the production resulted in a great variety of paper studies with bright colours and beautiful structures. Thereby, the women's courage in using new materials was stimulated and they began experimenting with spices they brought from their home.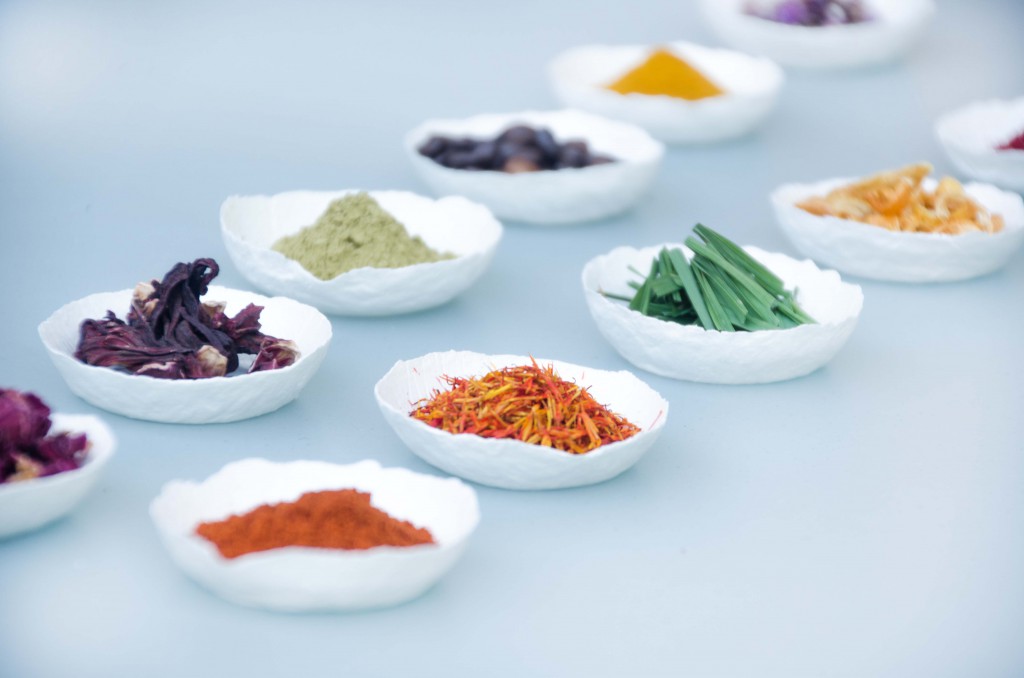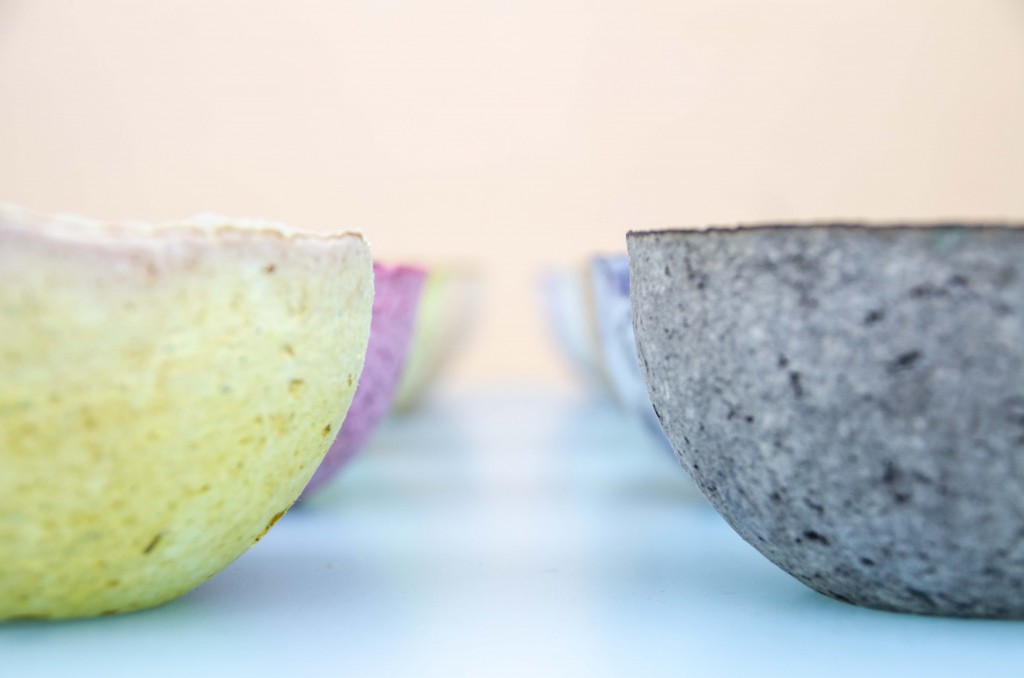 The next step was to turn the flat paper into a three dimensional object. Inspired by the multitude of bowls the Jordanians use on their dining table for dried food like nuts or sweets, the idea arose to use paper dough to create bowls. A recipe for paper dough, which uses much less water than the regular handmade paper manufacture, was created. Here, the women used their knowledge from making bread dough. They instinctively knew when the dough had the right consistence and showed fascinating knowledge about the qualities and the potential of native plants and spices.
photocredits: studio gutedort